Resultado do Processo Seletivo: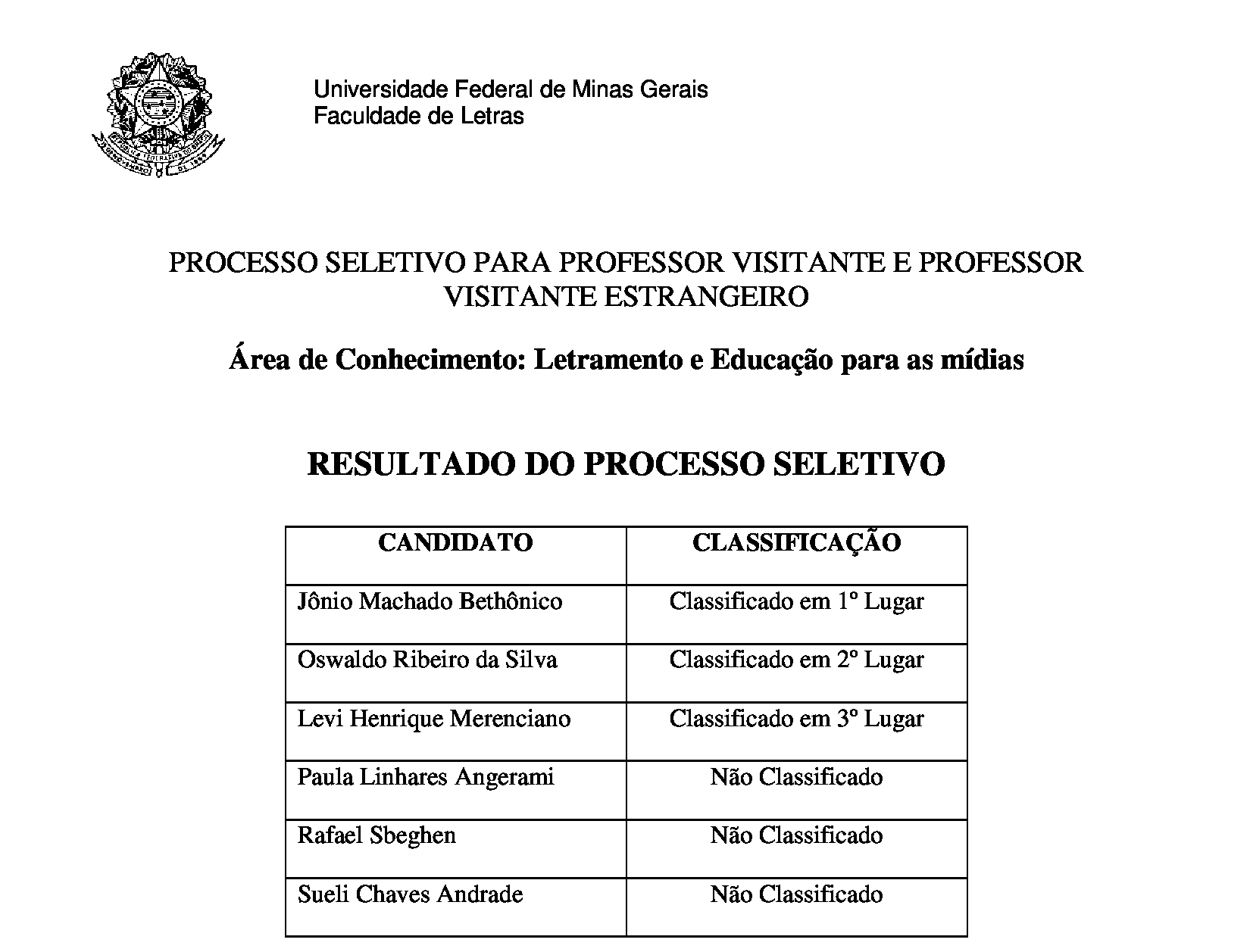 A Reitoria da Universidade Federal de Minas Gerais torna público que, consoante o prazo especificado, conforme Edital, serão recebidas as inscrições de candidatos ao processo seletivo para preenchimento de vaga de PROFESSOR VISITANTE e / ou VISITANTE ESTRANGEIRO: Letramento e Educação para as mídias, a ser lotado nesta Universidade e destinado à Faculdade de Letras.
Data da Seleção: 02/04/2019.
Acesso ao Edital. Clique aqui.
Acesso ao Barema. Clique Aqui.
Access to the grading system. Click here.